MJ Electrician in Ballarat
A Service You Can Trust
Our qualified Ballarat electricians offer tailored solutions for residential, commercial, and industrial projects, using advanced technology, proven craftsmanship, and affordable pricing.
Welcome to MJ Electrician in Ballarat.
Your One-Stop Provider for All Electrical Needs in Ballarat.
Our team of expert electricians offers comprehensive residential, commercial, and industrial electrical services to keep your home, business, or factory running smoothly. With a focus on quality, safety, and customer satisfaction to meet your unique requirements.
Empowering Homes and Businesses with Reliable Electrical Solutions.
Providing trustworthy and affordable energy solutions with our innovative technologies that steer the transition to a brighter energy future.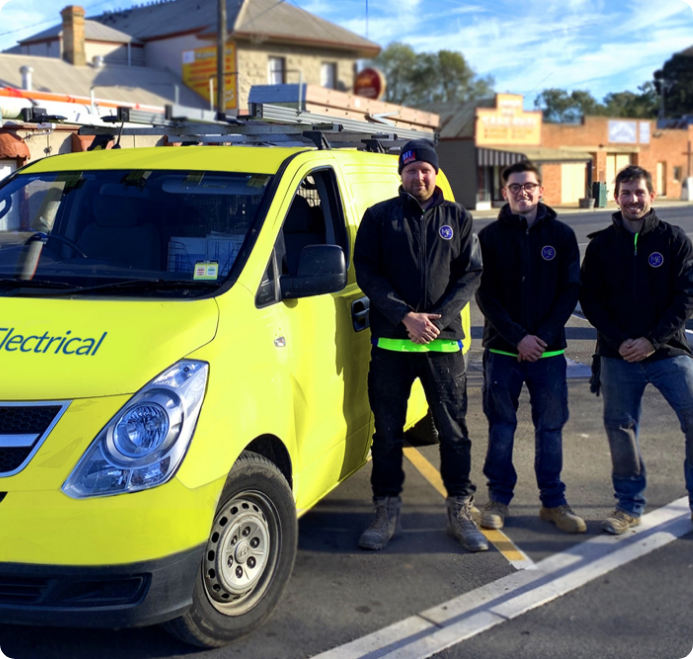 As your trusted local Electrician in Ballarat, we will provide you with the most innovative and energy-efficient solutions for your home and office. We promise a hassle-free service that will leave you smiling
With MJ Electrician, you can rest assured that your home or office is in safe hands! Our experienced team of electricians in Ballarat are licensed, certified, and insured so we can deliver what you expect!
Our professional Ballarat electricians show up when we promise and we treat your home with care! No waiting, no surprises with pricing, and no mess after we leave! That's guaranteed!
Our Electrical Services in Ballarat
Do you Need Help with
Electrical Maintenance?
We serve Ballarat and all surrounding areas. Give us a call for an obligation-free quote and we will arrange a time to investigate your service request.